ON-DEMAND WEBINAR
Turn Your Energy Project Wishlist into Reality
Didn't get everything you wanted in last year's building project budget? Want better lighting and controls, but don't have the capital for upgrades this year?
Hear from Gridium CEO Tom Arnold to learn how to increase net asset value and achieve upwards of 40% energy savings—with zero capex— with Gridium Alpha, our proven, fast-growing project development and financing solution.
WATCH THE WEBINAR TO learn HOW TO:
Identify the highest priority energy upgrade opportunities.
Fund up to 100% of energy measures eligible for innovative financing.
Start your dream efficiency projects this calendar year with a payback that your asset management team will approve.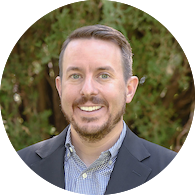 Tom Arnold, Co-founder & CEO, Gridium
Prior to founding Gridium in 2011, Tom was the VP of Energy Efficiency at EnerNOC, and co-founder at TerraPass. When he isn't thinking about the future of buildings, he enjoys riding his bike and chasing after his two daughters.
ABOUT GRIDIUM
Gridium, a market leader in energy-efficiency-as-a-service in California, has unlocked deep savings for real estate teams—including Kilroy Realty, Douglas Emmett, Lincoln Property Company, CBRE, Rubicon Point Partners, Healthpeak, Adobe, Qualcomm, and more—through its unique combination of AI-powered analytics and turnkey energy project management.