ON-DEMAND WEBINAR
Farewell, Fluorescents: Implications of CA's AB 2208
California's AB 2208 bans the sales and distribution of fluorescent bulbs starting January 2024.
But what are the implications for your building?
If your building(s) still has fluorescent fixtures, it's critical to consider how this new regulation will impact capital planning and maintenance procedures this calendar year and beyond.
Join Gridium's CEO Tom Arnold to review the regulation and your options—including available financing—to meet the deadline in time.
WATCH THE WEBINAR TO learn:
What AB 2208 means for building teams in California

3 key strategies to meet the deadline in time

How to squeeze in the necessary upgrades—CapEx-free or via lucrative incentives—before the ban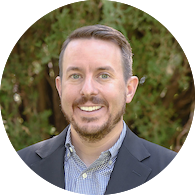 Tom Arnold, Co-founder & CEO, Gridium
Prior to founding Gridium in 2011, Tom was the VP of Energy Efficiency at EnerNOC, and co-founder at TerraPass. When he isn't thinking about the future of buildings, he enjoys riding his bike and chasing after his two daughters.
ABOUT GRIDIUM
Gridium, a market leader in energy-efficiency-as-a-service in California, has unlocked deep savings for real estate teams—including Kilroy Realty, Douglas Emmett, Lincoln Property Company, CBRE, Rubicon Point Partners, Healthpeak, Adobe, Qualcomm, and more—through its unique combination of AI-powered analytics and turnkey energy project management.